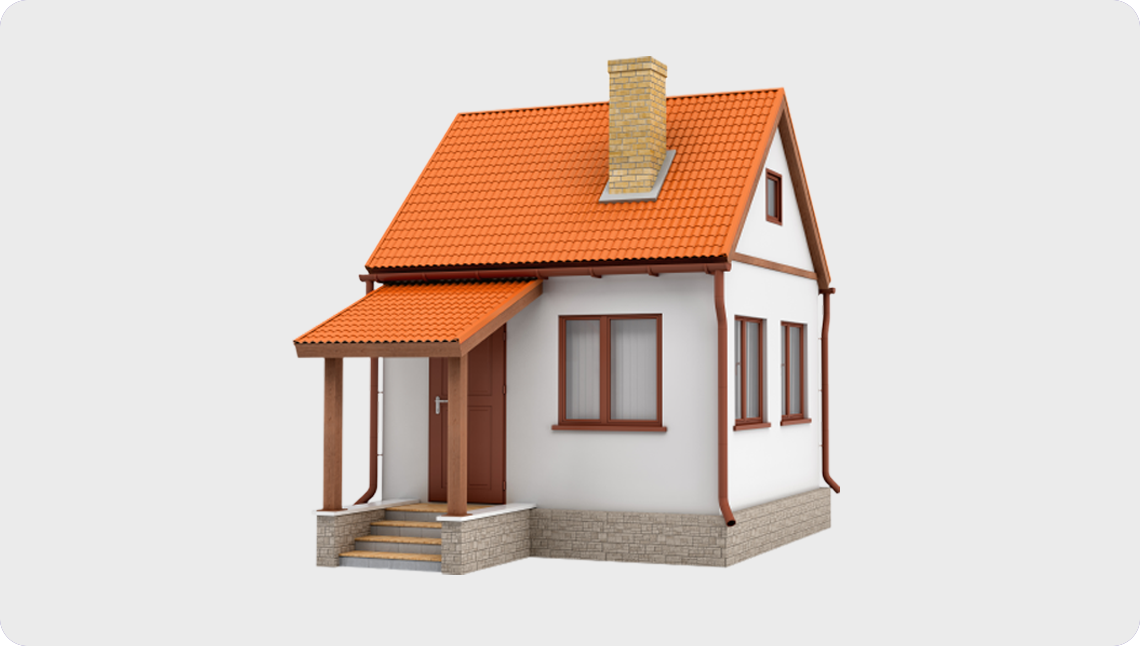 ​​DASK, Zorunlu Deprem Sigortası ile depremin ve deprem sonucu meydana gelen yangın, infilak, tsunami ve yer kaymasının doğrudan neden olacağı maddi zararları, poliçenizde belirtilmiş limitler dahilinde nakit olarak karşılar.
Bina; tamamen ya da kısmi olarak zarar görmüş olsa da teminat altındadır.
Coverage of Compulsory Earthquake Insurance
With the Compulsory Earthquake Insurance, TCIP covers the financial losses that will be directly caused by the earthquake and fire, explosion, tsunami and landslide due to earthquake in cash within the limits specified in your policy.
Your building is held covered, if it has been damaged in full or even in part.
The following building sections are held covered jointly or individually:
Foundations
Main walls
Common walls separating independent sections
Garden walls
Retaining walls
Ceiling and floors
Stairways
Lifts
Landings
Corridors
Roofs
Chimneys
Complementary parts of the building similar to the ones above
Cases Out of Coverage
Compulsory Earthquake Insurance covers the earthquake and financial damage caused by the earthquake in your building. Your losses is not covered by guarantee in the following cases:
Debris removal costs
Loss of profit
Business interruption
Deprivation of rental income
Alternative residence and workplace costs
Financial responsibilities and all other indirect losses that may be further claimed
All kinds of movable goods, goods and similar
All bodily injuries and deaths
Claims for spiritual damages
Damages other than earthquake and fire, explosion, tsunami or landslide due to earthquake
Damage that occur over time due to the defective structure of the building, regardless of earthquake
For damages with these features, you can choose different home insurances in addition to Compulsory Earthquake Insurance.
Maximum Coverage Limit
With the Compulsory Earthquake Insurance, TCIP aims to ensure that the insurance takers can continue their lives safely from where they left off after a possible earthquake disaster.
TCIP, which says that the earthquake will be left behind and, life will continue, provides a maximum amount of coverage determined annually based on the increase in construction costs each year. The maximum amount of coverage provided by TCIP is 240 thousand TL in all building types as of January 1st, 2020.
While determining the maximum amount of coverage, the cost of the reconstruction of the demolished house (excluding the land value) is taken into account. The coverage amount (insurance amount) of the insurance holder is determined according to the size and construction style of the houses, provided that it does not exceed the maximum amount of coverage.
If the value of the house exceeds the maximum amount of coverage provided by TCIP, the insurance holder may optionally obtain additional coverage from the insurance companies for the exceeding portion. For this, you need to have home insurance from private insurance companies.
Covered Buildings
In general terms, the Compulsory Earthquake Insurance is an insurance system developed for the houses within the municipal boundaries.
In accordance with the Catastrophe Insurance Law No. 6305, the buildings defined below are covered:
Buildings built as houses on immovable properties that are registered in land registry and privately owned,
634 sayılı Kat Mülkiyeti Kanunu kapsamındaki bağımsız bölümler,
Independent sections within the scope of the Property Ownership Law No. 634,
Independent sections located inside these buildings and used for commercial, office and similar purposes,
Compulsory Earthquake Insurance also apply to the following houses that satisfy the above conditions;
Buildings with construction servitude,
Buildings that have not yet been identified in the land registry and appear as "land etc." in the land registry,
Cooperative houses whose title deeds have not been allocated yet,
also applies to.
We would like to remind that the insurance policies of the houses that have not yet had an independent deed and that have been built before 2000 can be taken out based on the declaration of the insurance taker and with the information of the land title if any.
Buildings Not Covered
The types of buildings that are not covered by Compulsory Earthquake Insurance are as follows:
Buildings and independent sections that are subject to the Public Housing Law dated 9/11/1983 and numbered 2946 or that are used as public service buildings,
Buildings built in village settlement areas and built around and in the arable fields of the village by those who are registered in the register of births for the village and who are permanent residents of the village.
Buildings used entirely for commercial or industrial purposes,
Buildings with no project that did not undergo engineering services,
Buildings found to be modified or weakened in a way that adversely affects the structural system,
Buildings constructed in violation of the relevant legislation and the project, in a way that adversely affects the structural system,
Buildings that are decided to be demolished by authorized public institutions, and neglected, dilapidated or abandoned buildings that are not suitable for residential use."
You can take out Optional Earthquake Insurance policy for buildings not covered by CEI.
Village settlements remain uncovered by the insurance -for reasons such as generally low income level, lack of municipal control in buildings and difficulty in providing the insurance-.
However, it is possible to take out Optional Earthquake Insurance policy for the buildings in the villages, if desired.
Similarly, Optional Earthquake Insurance policy can be taken out for buildings used for commercial and industrial purposes.