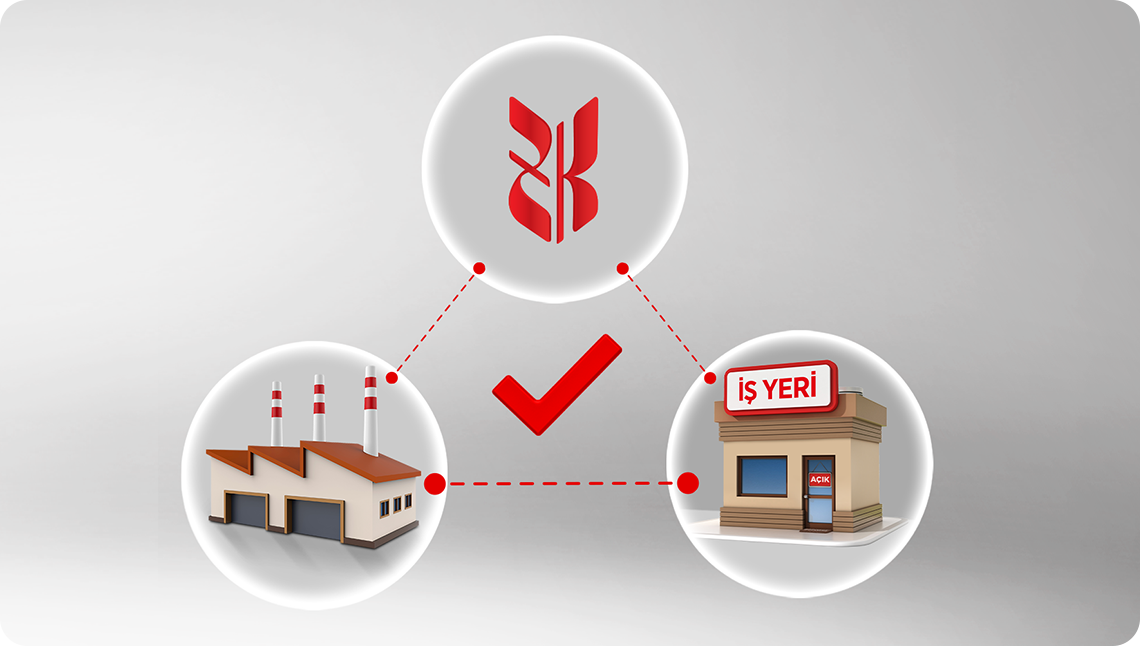 What Is Direct Debiting System?
Direct Debiting System ensures invoice collections performed automatically for the product sales of companies with a widespread dealer network to their dealers.
What Does the Direct Debiting System Do?
The Direct Debiting System is a type of credit for businesses whose receivables are not linked to a check are not documented, doing business based on dealership system or with numerous customers. It is a credit product that enables timely collections to be made electronically within the credit limits established in the dealership's or customer's accounts with our bank, while also enabling the customer or the dealers to easily make their payments to the parent company. DDS with non-cash loan is activated in cases where the invoice amount is guaranteed to be paid by Ziraat Katılım even if the account of dealer does not have sufficient balance, and DDS with cash loan is activated in cases where the dealers are financed by our bank and the invoice amount is paid by our bank.
On the payment due date, in cash purchases or buying on credit, the payment can be made to the parent company from such balance provided that there is sufficient balance in company's account. If the balance in company's account is insufficient, or there is no balance in the account, the relevant dealers are provided with loans by our bank and invoices are paid. The invoices are undertaken to be paid by our bank in case they are not paid upon purchase of the goods from dealer's account the moment invoice entries are made.
Product Features
Cash flow is known in advance.
The cost and risk created by the check/note tracking decreases.
Company-dealer relationship is strengthened.
Operational load and margin of error are reduced thanks to the integration of accounting.
Invoice tracking becomes easier.
Since the invoice amounts will be collected automatically from dealer's account, there is no EFT and remittance fee.