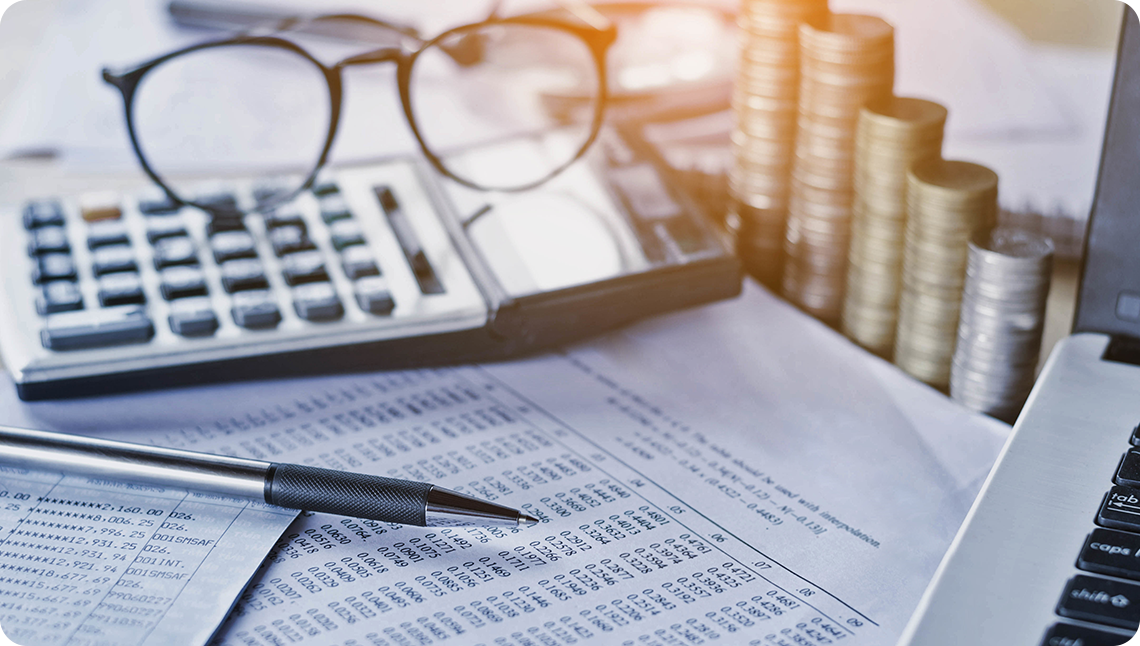 What Are Investment Funds?
Investment funds (Participation funds) are the funds the portfolio of which is continuously based on lease certificates, participation accounts, ownership interests, gold and other precious metals and other non-interest-based money and capital market instruments deemed appropriate by the Capital Market Board for investors who want to make good use of their investments with money and capital market instruments with no interest gain.
You can make investment fund transactions with Ziraat Katılım and make good use of your investments safely according to participation banking principles.
Ziraat portfolio funds, managed by expert staff, are practical, profitable and secure investment tools for you. You can invest in investment funds suitable for your own risk and maturity profile thanks to Ziraat portfolio funds, and you can make good use of your savings with the opportunity to invest in different investment instruments.
While the investment funds, which take an important place in capital markets, provide resources to their founders through portfolio management on one hand, they provide investment fund/lease certificate purchase and sale transactions for investors who make good use of their savings by purchasing investment fund participation certificates on the other hand.
The main purpose of the investment fund is to provide high returns to our customers who want to invest in this category with a portfolio structure consisting of capital market instruments (in particular, lease certificates).
In addition, the fund targets high returns by investing in partnership interests determined as a result of risk / return evaluations with an active portfolio management approach. It is a fund suitable for our investors who aim to make good use of their medium and long term investments with high risk perception.
The fund is of an "interest-free and liquid" nature. Purchase and sale transactions will be realized momentarily and based on the price on the day of the transaction. Our customers will be able to make daily purchases/sales in the specified fund.
The fund portfolio consists entirely of interest-free assets such as lease certificates, participation accounts in participation banks, income sharing certificates, forward transactions etc.
Transactions can be entered at 09:00 to 15:15 hours through the branch channel.
0% withholding is calculated over the income obtained from specified investment fund by Joint-Stock, Limited Liability and limited partnerships divided into shares, that are established in accordance with the provisions of the Turkish Commercial Code and foreign institutions of a similar nature. The withholding rate for all other customers is 10%. Withholdings are automatically calculated by the system and collected from customer's account during the repurchase of funds (fund cashing) from the customers.
Investment Fund Titles
| FUND CODE | PARTICIPATION FUND TITLES |
| --- | --- |
| ZPK | ZİRAAT PORTFOLIO SHORT TERM LEASE CERTIFICATE PARTICIPATION FUND |
| TCA | ZİRAAT PORTFOLIO GOLD PARTICIPATION FUND |
| ZPG | ZİRAAT PORTFOLIO LEASE CERTIFICATES (SUKUK) PARTICIPATION FUND |
| ZPF | ZİRAAT PORTFOLIO PARTICIPATION FUND (FOREIGN EXCHANGE) |
| ZPE | ZİRAAT PORTFOLIO PARTICIPATION INDEX STOCK FUND (Stock Intensive Fund) |
Expert Teams
Investment funds allow savings to be managed by expert teams.
Advantage
It allows small savers to gain the investment advantages that large investors have in their investments.
Reduced Risk
It is possible to minimize the risk because the securities that can be included in the investment fund portfolio are diversified by means of instruments of fixed income, foreign currency indexed as well as stocks.
Savings
High amount purchases and sales to the portfolio save time and money.
Making Good Use
The most important feature of Ziraat portfolio short-term lease certificate fund is that customers have the opportunity to make good use of their funds in short terms under 1 month (31 days).
Principles of Purchase and Sale
CRA
Member Code
FUND
Request Time
(T Day)
Request Realization
Day
Request Realization
Price

TCA

Ziraat Portfolio Gold Participation Fund

Before 13:30

(T+1) Day

(T+1) Price

After 13:30

(T+2) Day

(T+2) Price

ZPE

Ziraat Portfolio Participation Stock Fund (Stock Intensive Fund)

Before 13:30

(T+2) Day

(T+1) Price

After 13:30

(T+3) Day

(T+2) Price

ZPF

Ziraat Portfolio Participation Fund (Foreign Exchange)

Before 13:30

(T+3) Day

(T+1) Price

After 13:30

(T+4) Day

(T+2) Price

ZPG

Ziraat Portfolio Lease Certificates (SUKUK) Participation Fund

Before 13:30

(T+1) Day

(T+1) Price

After 13:30

(T+2) Day

(T+2) Price

ZPK

Ziraat Portfolio Short Term Lease Certificate Participation Fund

Business Days
09:00 - 15:15

(T) Day

(T) Price
CRA
Member Code
FUND
Request Time
(T Day)
Request Realization
Day
Request Realization
Price

TCA

Ziraat Portfolio Gold Participation Fund

Before 13:30

(T+1) Day

(T+1) Price

After 13:30

(T+2) Day

(T+2) Price

ZPE

Ziraat Portfolio Participation Stock Fund (Stock Intensive Fund)

Before 13:30

(T+1) Day

(T+1) Price

After 13:30

(T+2) Day

(T+2) Price

ZPF

Ziraat Portfolio Participation Fund (Foreign Exchange)

Before 13:30

(T+1) Day

(T+1) Price

After 13:30

(T+2) Day

(T+2) Price

ZPG

Ziraat Portfolio Lease Certificates (SUKUK) Participation Fund

Before 13:30

(T+1) Day

(T+1) Price

After 13:30

(T+2) Day

(T+2) Price

ZPK

Ziraat Portfolio Short Term Lease Certificate Participation Fund

Business Days
09:00 - 15:15

(T) Day

(T) Price
CRA
Member Code
FUND
Request Time
(T Day)
Request Realization
Day
Request Realization
Price

TCA

Ziraat Portfolio Gold Participation Fund

09:00 - 13:28

(T+1) Day

(T+1) Price

13:30 - 17:45

(T+2) Day

(T+2) Price

ZPE

Ziraat Portfolio Participation Stock Fund (Stock Intensive Fund)

09:00 - 13:28

(T+2) Day

(T+1) Price

13:30 - 17:45

(T+3) Day

(T+2) Price

ZPF

Ziraat Portfolio Participation Fund (Foreign Exchange)

09:00 - 13:28

(T+3) Day

(T+1) Price

13:30 - 17:45

(T+4) Day

(T+2) Price

ZPG

Ziraat Portfolio Lease Certificates (SUKUK) Participation Fund

09:00 - 13:28

(T+1) Day

(T+1) Price

13:30 - 17:45

(T+2) Day

(T+2) Price

ZPK

Ziraat Portfolio Short Term Lease Certificate Participation Fund

Business Days
09:00 - 15:15

(T) Day

(T) Price

Business Days
09:00 - 15:15

(T) Day

(T) Price

15:15 - Between the hours at which the fund price is determined

(T) Day

(T) Price

Between the time at which the fund price is determined and 00:00 the next first working day

(T) Day
The lesser of (T) Price and (T+1) Price
CRA
Member Code
FUND
Request Time
(T Day)
Request Realization
Day
Request Realization
Price

TCA

Ziraat Portfolio Gold Participation Fund

09:00 - 13:28

(T+1) Day

(T+1) Price

13:30 - 17:45

(T+2) Day

(T+2) Price

ZPE

Ziraat Portfolio Participation Stock Fund (Stock Intensive Fund)

09:00 - 13:28

(T+1) Day

(T+1) Price

13:30 - 17:45

(T+2) Day

(T+2) Price

ZPF

Ziraat Portfolio Participation Fund (Foreign Exchange)

09:00 - 13:28

(T+1) Day

(T+1) Price

13:30 - 17:45

(T+2) Day

(T+2) Price

ZPG

Ziraat Portfolio Lease Certificates (SUKUK) Participation Fund

09:00 - 13:28

(T+1) Day

(T+1) Price

13:30 - 17:45

(T+2) Day

(T+2) Price

ZPK

Ziraat Portfolio Short Term Lease Certificate Participation Fund

Business Days
00:00 -  08:59

(T) Day

(T) Price

Business Days
09:00 -  15:15

(T) Day

(T) Price

15:15 - Between the hours at which the fund price is determined

(T) Day

(T) Price

Between the time at which the fund price is determined and 00:00 the next first working day

(T) Day
(T) Price
Channels Through Which Investment Fund Transactions Can Be Made