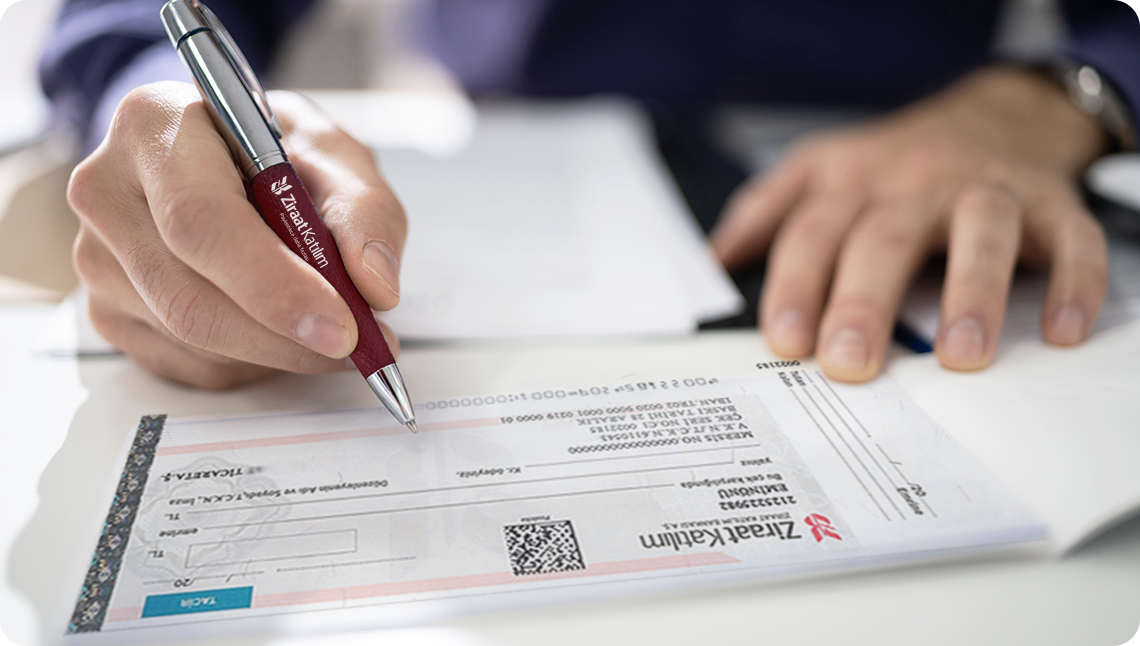 What is Checkbook? ​
If you prefer to make your purchases of goods and services and other deferred payments against a check, the checkbook with the title of your business organization linked to your current account is for you.
Why Should I Use Checkbook?
You can ensure that payments are made easier, faster, and transactions performed are recorded and facilitate and speed up the circulation of money and reduce the risk of money loss.
Who Can Benefit From This Product?
All our customers in corporate and entrepreneurial segment can benefit.
It is printed as 10 Leaves, 25 Leaves and in Continuous Form (100, 500 Leaves - Continuous Check).
Payment can be paid to the beneficiary of the check within the check issuance date and within the submission period.
Channels By Which You Can Obtain Checkbook