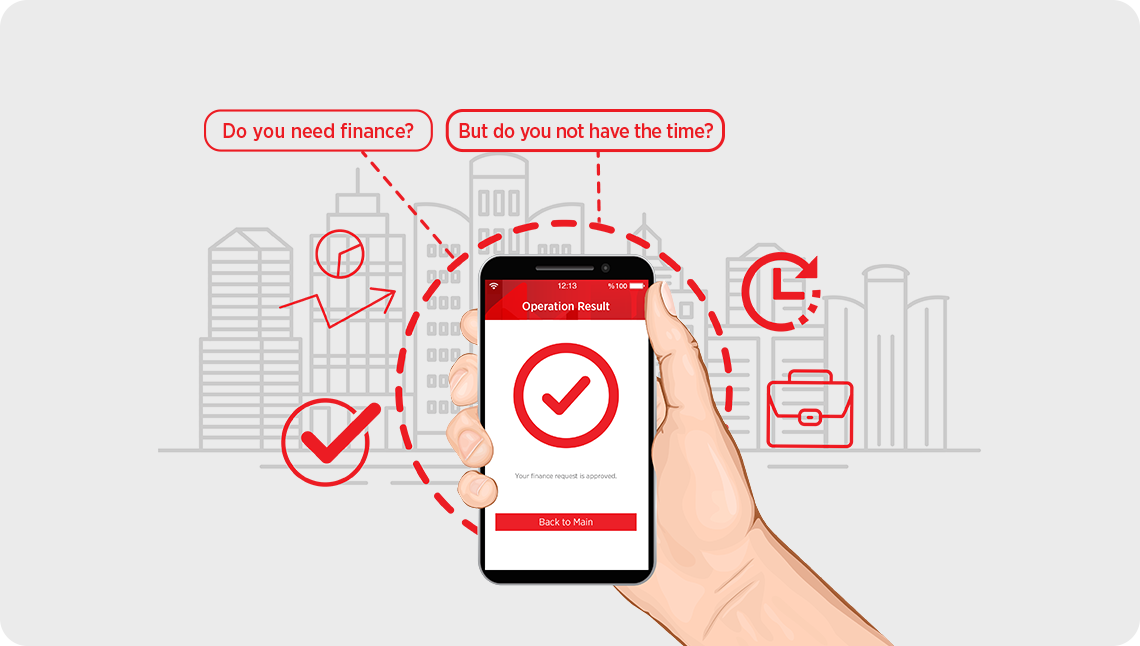 What is a Mobile Financing?
It is an online financing product by which you can use financing for your corporate financing support requests without going to the branch through Katılım Mobil.
Why Should I Use Mobile Financing?
Time and cost advantages are provided to our customers with a shorter operational process via Katılım Mobil.
The referenced media source is missing and needs to be re-embedded.
It is used for corporate financing support applications.
It provides financing opportunities in TL.
Application and profit rate offers can be received without delay for corporate financing support requests.
Approval procedures for documents required for corporate financing support can be completed via Katılım Mobil.
Channels Through Which A Mobile Financing Application Can Be Made
Documents Required to Receive Mobile Financing
You can get detailed information from our nearest branch and call center.