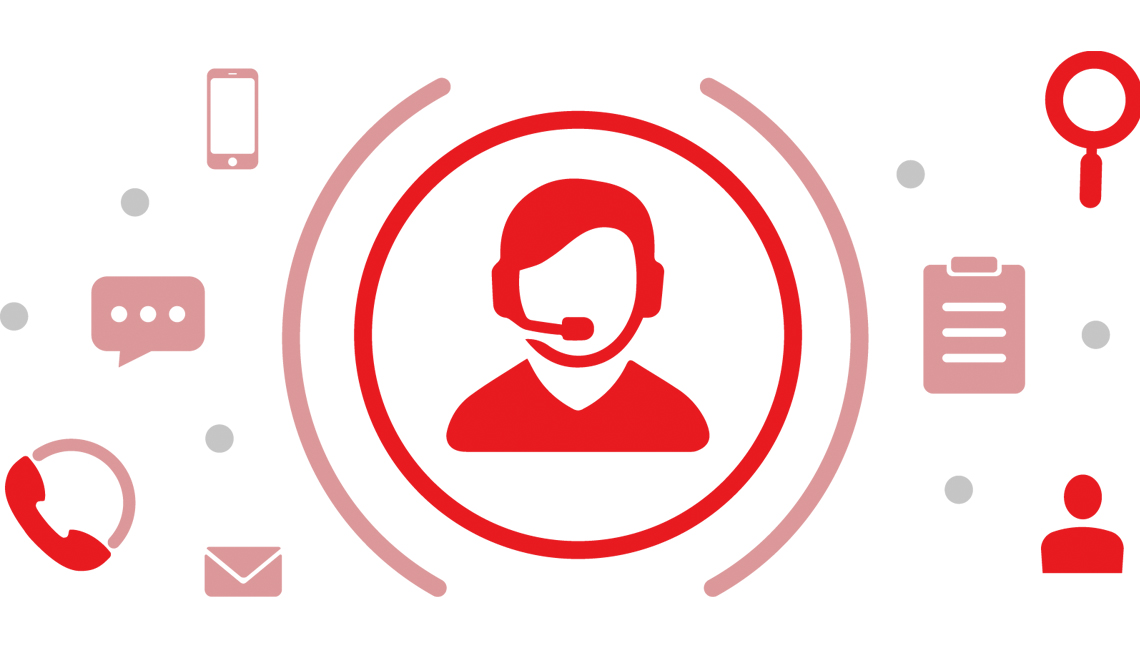 It is our priority to host our customers in the best way as the indispensable part of our Bank and to provide fast, accurate and quality solutions to their expectations and needs.
We care about all your notifications about our bank and we believe that your notifications will guide us in order to provide you with the best service.
Your notifications you sent through any channel are recorded in bank system. Our customers are informed that every notification sent to our bank is recorded and processed via SMS/e-mail.
Your recorded reports are processed and examined with great care and due diligence by our Customer Satisfaction Center teams responsible for the management and resolution of the reports.
Feedback is provided based on our customers' preferred communication channel (SMS/e-mail/telephone/written) for the notifications concluded.
Our Customer Satisfaction Policy
Our Customer Satisfaction Policy has been prepared in line with our Bank's Mission, Vision and Business Culture Principles. For high customer satisfaction, we see and apply every item of our policy as the values we take as basis.
With all our employees, we are at your disposal indiscriminately to ensure your permanent satisfaction and we are always with you for unconditional customer satisfaction.

You can reach us through all our channels you wish. We show interest in (Show an interest in you) and respect to you, our valued customers and we always support your suggestions, requests, thanks, objections and complaints for a solution.

We pay attention to our customers with the understanding of "more as we share" and we do not charge any fees.

We carefully examine all the notifications you will send to our Bank with our principle of honesty and integrity.

In accordance with our work discipline that centers on our customers, we examine the notifications from you on the same day and return within two business days at the latest.

With our innovative banking approach, we evaluate all your suggestions and opinions to improve our product and service quality at all times.

All of our transactions are based on your account and information security and we keep all of your information confidential within the scope of customer confidentiality policy under all circumstances.

You can send us your requests, thanks, objections and complaints through the contact forms on our website, Internet Branch and Katılım Mobil application, and share them via our customer representatives at our Customer Contact Center at 0850 220 50 00, and send them via our musteri.memnuniyeti@ziraatkatilim.com.tr e-mail address.