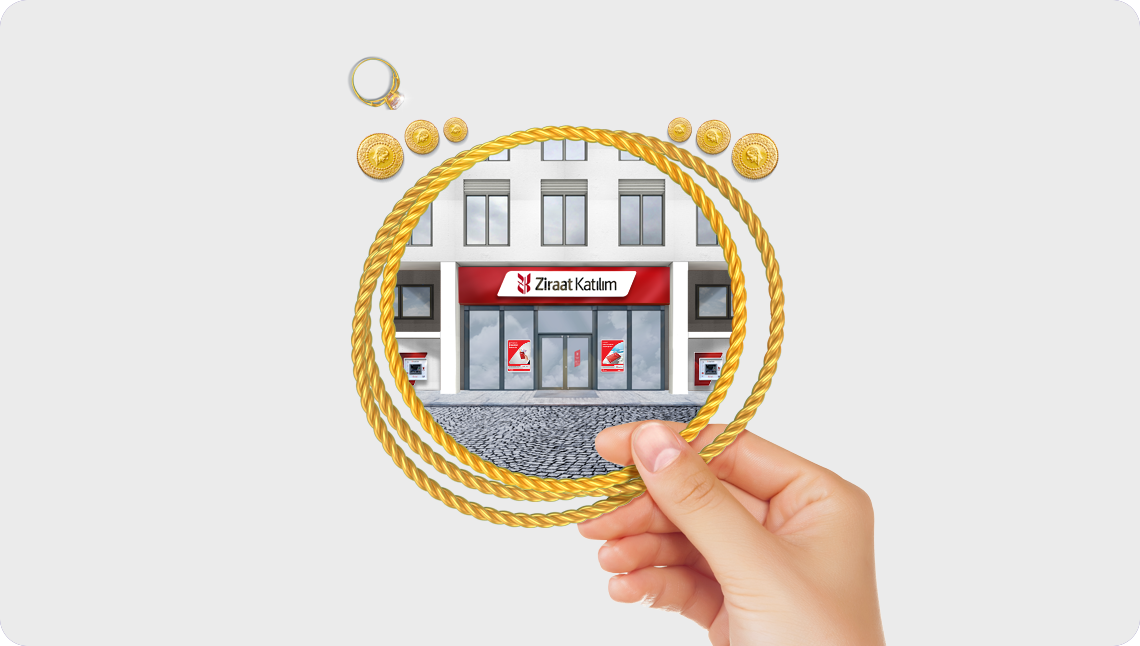 What are Gold Collection Days?
Bring your gold jewelry such as gram, quarter, half, full, republic gold coins, bracelets, rings, necklaces, etc. of any carat and let us deposit them into your accounts as 24 carat pure gold.
You can eliminate risks such as theft or loss of your gold and jewelery by choosing Ziraat Katılım gold collection days.
Physical golds brought to our gold collection branches are checked by the experts of the Istanbul Gold Refinery.
It is deposited into the account as 995/1000 gr pure gold.
You can deposit your gold into the current account or you get the opportunity to earn money by depositing it into gold participation account.
You can make the sale transaction after 7 business days, which is the conversion time of the gold deposited into your account on gold day.
You do not pay any fee for these transactions.
Gold accounts are under the guarantee of the Savings Deposit Insurance Fund (SDIF) up to 150,000 TL for real persons.
Click for the branch calendar of September gold collection days.